Therapeutica Cervical Pillow

Product Showcase - For More Info Call Us At (877) 341-8367
Designed to Keep Your Spine In Alignment and offer Comfortable
Support and Stability in All Sleeping Postures
SO YOU CAN WAKE UP PAIN FREE AND FULL OF ENERGY

Designed With One Goal In Mind -
To Provide Correct Spinal Alignment While You Sleep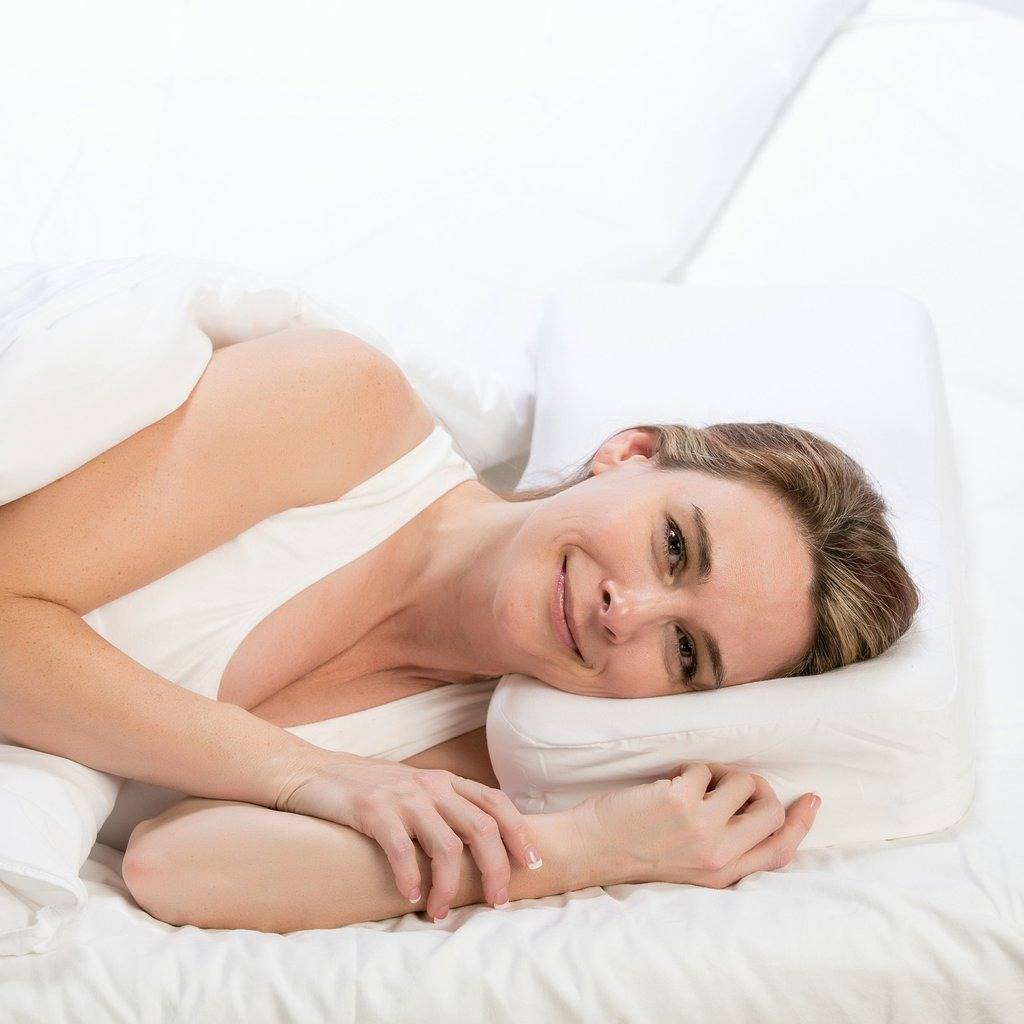 Designed by an Ergonomic Designer in consultation with a Doctor of Chiropractic with one goal in mind, to provide correct spinal alignment while you sleep.

It comes in 5 Sizes to accommodate different body sizes
(most other pillows come in 1-3 different sizes)

It has 5 year warranty not to lose shape or resilience while most pillows don't come with any warranty and they might lose shape under a year.

On top of all this, this pillow is made from non-allergenic,
non-toxic foam - which makes it one of the few pillows
that is designed to keep you healthy in all aspects!

AND you can recycle it -That's If you manage to outlive
it's outstanding workmanship.

Anyway, it's a well built pillow that you don't need to change every year, and what's even more important - it's designed to give you a good nights sleep.
"Therapeutica Sleeping Pillow is unique in everyway, from it's unique therapeutic benefits to it's unconventional look.

As a matter of fact, it's therapeutic benefits dictated it's design. It is designed to take of the pressure from every contact surface of the patients head, neck and shoulders - hence the strange look."

David Tucker -
President,
TENSnet.com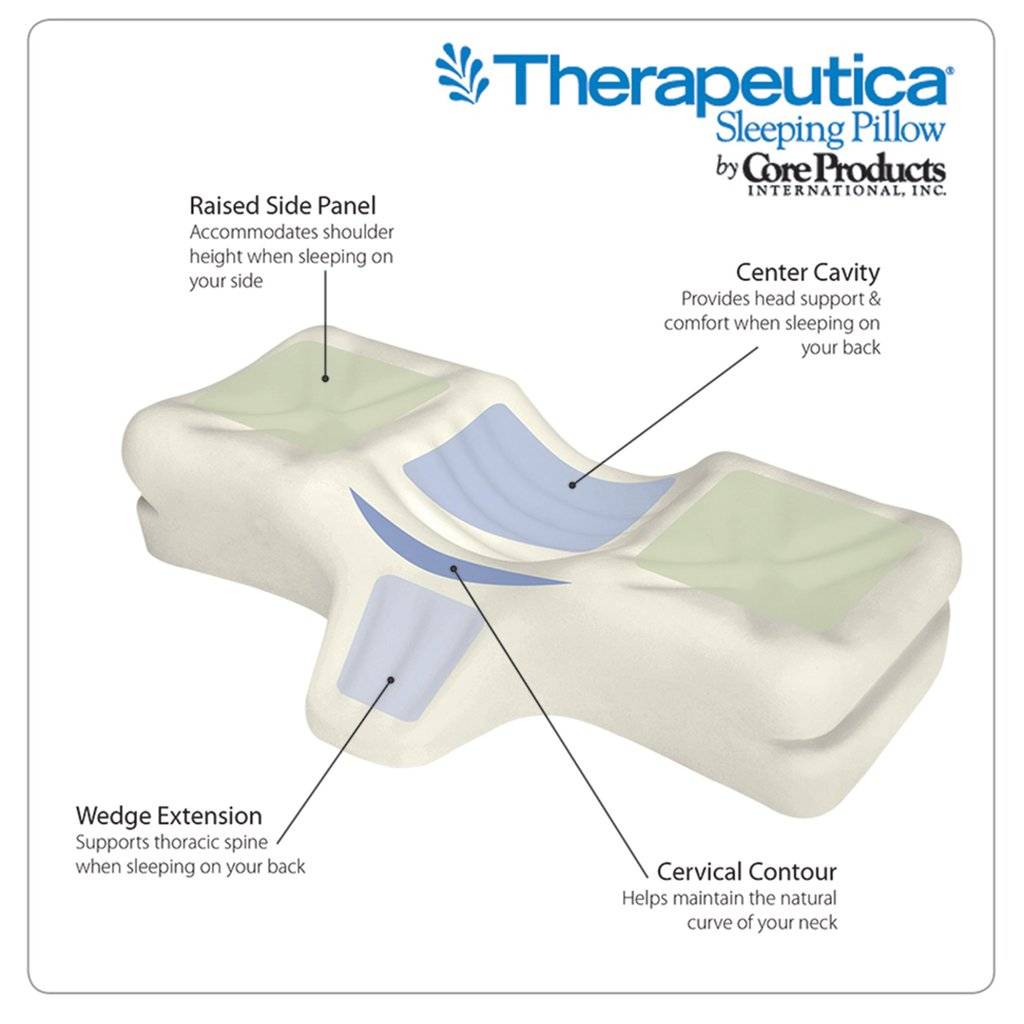 For back sleeping therapy, the 'Wedge Extension'
provides upper back support.

The 'Cervical Contour' provides correct neck support.

And the 'Center Cavity' cradles your head.

Altogether, maintaining correct spinal alignment.

This support aids in the relief and prevention
of neck and upper back pain.


For side sleeping therapy, the 'Side Sections' are higher to accommodate your shoulder properly and contoured
to rest your head and neck comfortably in a natural
position which allows correct spinal alignment.

Pressure is minimized and stress is reduced from every contact surface of your head, neck and shoulder.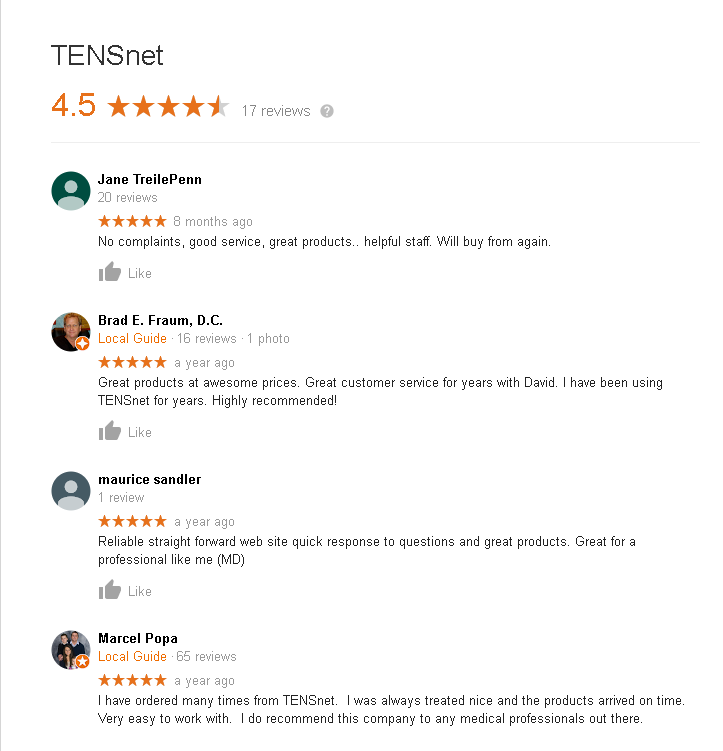 TENSnet.com offers over 30,000 quality health and medical items across 24 categories and hundreds of subcategories -

On average we have 5% - 7% lower prices than larger online retailers in the country - In a recent test we had 12.7% lower prices than the largest online retailer on the planet.

Reason being is that we are a family-owned business with low overhead and we source directly from manufacturers.

This is a double edged sword because we don't offer
discounts as often as our competitors (including
coupon codes) simply because we already
have minimum margins.

BUT...

Currently this pillow is 10% OFF through the END of October.

We don't reduce it's price more than twice/year, and this is our second time already. So it's your last chance to get it for less than what it's worth...


How to pick the right size?
Please download the Therapeutica Measuring Guide (.pdf)
and print it at 100%.

Cut out along the outside black line of the guide.

Hold the ruler level and measure from the base of the neck to the outside tip of the bony prominence at the shoulder.

Ignore any muscle mass beyond the bony prominence. It is very important that you size yourself accordingly before purchasing.

The product size for this item does not correlate with your clothing size.

If you measure between two sizes or sleep on a soft surface such as memory foam or pillow-top mattress, choose one size smaller.

If you need assistance get in touch with us.
(877) 341-8367 or store@tensnet.com
This Pillow Is Not For You!

If your current pillow is providing you enough support and is made from nontoxic materials

or...

if you don't use a pillow while you sleep (if you're an alien), then this pillow is not for you!

But If you`re waking up with neck and back pain, want to feel
re-charged and re-energized after sleep and if you're not into sleeping on a pillows made from toxic materials...

...now is the best time to snatch the Therapeutica Pillow!


How Much Does It Cost?

Therapy while you sleep comes with a price,
and judging by the properties and benefits
you'll get when you purchase Therapeutica Pillow,
you might think that it'll cost you at least $200...

That's how much upscale pillows do cost.

But we won't ask that much.

Not even $150!!!

Theraputica Pillows start from only
$90.02 for the smallest one and up
to $116.52 for the largest one.

If you take it RIGHT NOW, you'll get additional 10% OFF!
Liquid error: product form must be given a product
Get Therapeutica Pillows at 10% OFF!
Price Automatically Reduced at Checkout
Valid Through 10/31


Need more info?
Give us a call
(877) 341-8367
TENSnet.com